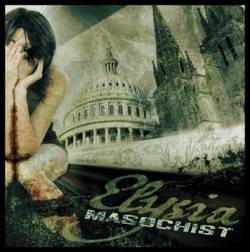 1. Disgust
2. Masochist
3. Filthy
4. Malignancy
5. Triumph
6. Theocracy
7. Xenophobia
8. Incinerate
9. Sadist
10. Swine
BRIEF REVIEW


READ THE TITLES! WHAT AN OPTIMISTICALLY CHEERFUL BAND! MAKES ME WANT TO GO TANNING ON MY LOCAL SUNBEACH WHILE SMEARING SEMEN ALL OVER MY FAGGOT BODY FOR SUN-LOTION! NO WONDER WHY I HAVE SUCH LOVELY SKIN. I GUESS ANYTHING THAT'S IN DECENT QUALITY EXCEEDS THE QUALITY OF THIS RECORDING... WHAT THE HELL IS WRONG WITH THE STUDIO THEY USED?
IT SOUNDS A BUNCH OF FUCKING OUTDATED SEWING MACHINES FROM THE INDUSTRIAL REVOLUTION RUNNING RAMPANTLY ALL OVER THE LEAD SINGER'S EYELIDS.
NO FUCKING WONDER THAT SONG GOES
"JUST BECAUSE YOU CLOSE YOUR EYES, DOESN'T MEAN THE WORLD DISAPPEAR!"
WELL FAGGOT, AT LEAST YOUR MOTHER DOES, AT LEAST TEMPORARILY FROM MY SIGHT WHEN I REALIZED HER SERVICE WAS A RIP-OFF THE MINUTE I PICKED UP HER IN AN ALLEYWAY OF HARLEM!
I

'LL MAKE THE FUCKING WORLD DISAPPEAR FOR YOU YOU DELUSIONAL FAGGOT

. START WITH A BETTER PRODUCER THAT'S NOT SO INCOMPETENT THAT I'M BEGINNING TO SUSPECT A CHIMPANZEE WORKING IN A BLACK-PANTHER SPONSORED EMPLOYMENT-EQUITY STUDIO.

ONCE YOU'RE OVER THAT, PERHAPS THEN WE'LL TALK (

OR HORK. WHATEVER YOU VOCALISTS DO TO COMMUNICATE THESE DAYS.

)

HOLY FUCK THIS WEBSITE'S A MESS